Some classic statue have been made into pose-able figure which I think it is a good concept and now it is going into 1/6 figure which 12" scale and it is from ACI Toys.
Here is Artemission Bronze which by the look of it, it is Zeus of Artemision likeness or some call this Poseidon... but that was the statue not this figure. There's isn't mention the actual name of this 12" figure.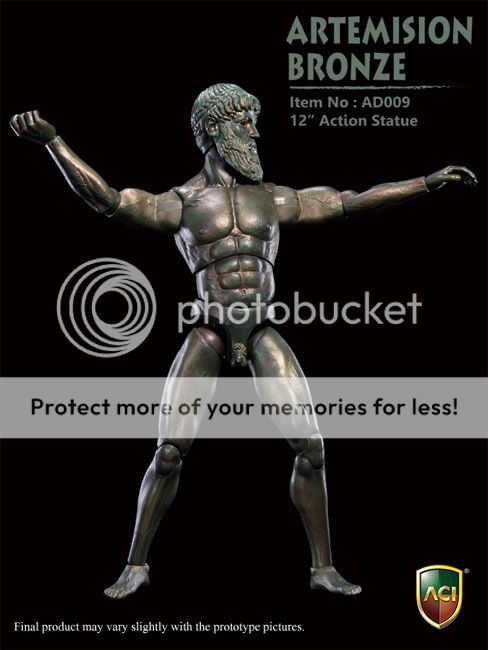 From the production photo, it look like statue in cooper alright...
Close up on the face look rather good details as well....
If you take offends that the figure is naked, it comes with a boxer as well. However I find this is okay as this is how the actual statue of those Artemision statues were like. This is call Arts.
If you let this figure wear the boxer, he really look weird but you can pose him dancing happy with clothing. LOL
This figure will be having 30 points of articulation joints which you can pose them any pose you like such as MJ pose....
This toy in particular was said to release in Quarter 2 of 2016. Price unknown. Do look out for it!!