I was there early. In fact too early as the first day of GBWC 2012 Singapore is for the entries to arrive and setup. It is wonderful to see the coming in entries and the proud faces of the modeller with their good looking kits.
Without further ado, here are some snap shots of some of the entries when I was there early that day.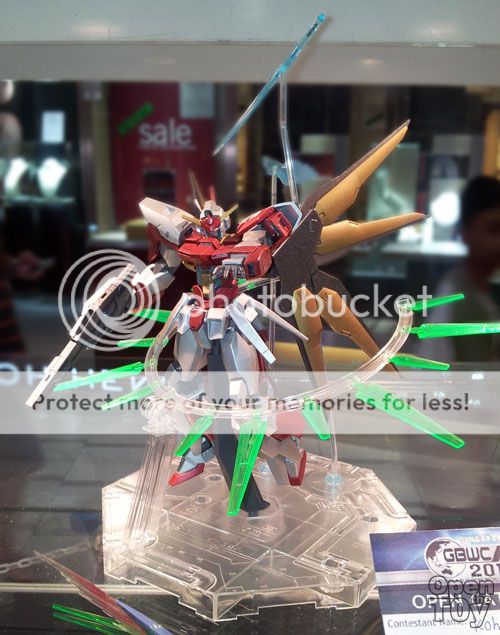 Here are some of the preview of the upcoming kit such as Rozen Zulu
Tallgeese EW Version
The coming kit Delta Gundam Ka.
Byarant custom
Legend BB model kits
Most of all the MG Nu Gundam Ka!
There are more awesome entries not being cover here but you should head down to Compass point to take a look for yourself. If you are heading down, don't forget to enter our
contest Giveaway for GBWC 2012
. Read more about that to win Gunpla model kit!
You may see more awesome entries at
Waylander
More on GBWC later!