As promised, here are the list of Souvenirs collected by Brendan Yip for me when he visited STGCC 2011 while I was recovering from a cold.
Artist's Autographs
Here are some of the Autographs that Brendan painlessly waited in queue to get the respective artists to sign for his and my posters.
From the artist of
DC
,
Adrian Syaf
and there are the Marvel artists signed on two different posters!
Here's a signed card from
C.B. Cebulski
, Marvel Comics' international talent scout.
But my most prized is
Andrew Bell
who did a personal drawing just for me! I just love the style. I wished I was there to meet him in person but I don't want to pass the cold to him.
Freebies
There were also some freebies collected by Brendan. Free comic books! The Spidey comic is nice!
Then the most famous freebies of the event. The Green Lantern. I am sure many had this from the event.
It comes with a card listed as a
DC HeroClix
series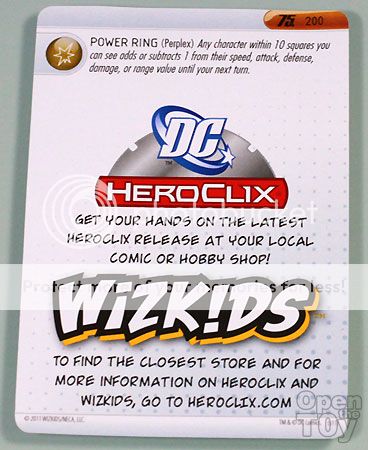 Back of the card, the games rules...
The base is rotational for keeping scores.
You know it is funny feeling like when someone went to some places and get Souvenir for you. Although you got something from there but because you are not there in person, somehow the experience isn't complete. Especially there are some artists you want to meet in person talking and taking photo together.
Nonetheless, I am thankful for my friend effort to help me out. I have one more things to share from STGCC 2011. Stay tune for the next post to see what it is. :)